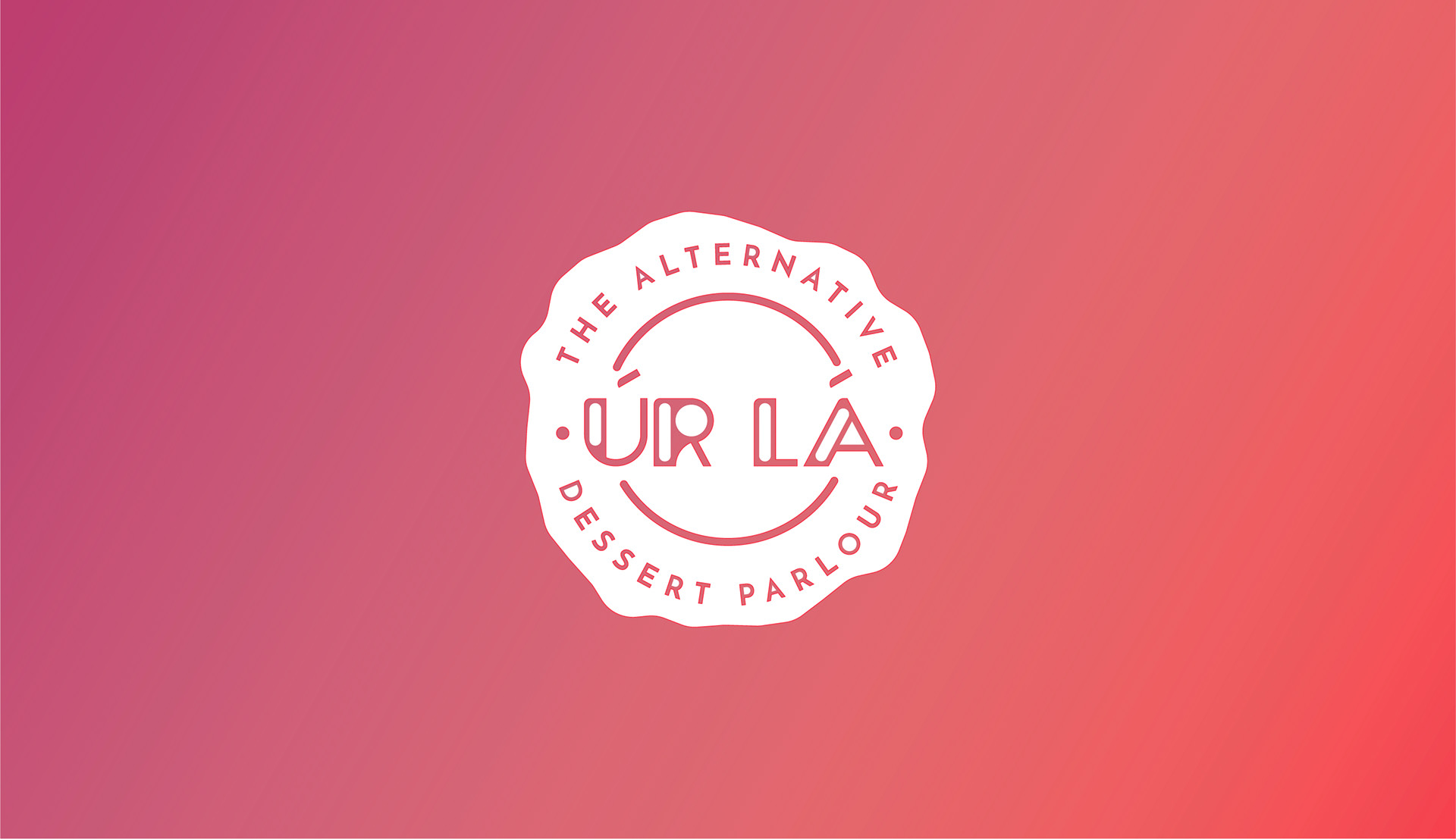 Project      |        Úr Lá - Logo & Product Design
Client        |        College

A logo and product design for a mock restaurant called '

Úr Lá

'. It is a high end Ice Cream Parlour that locally sources its product in a humane way. The colour scheme was used to emphasis a light hearted and joyful product, one that would make you smile if you saw at the side of the road or on a shop shelf.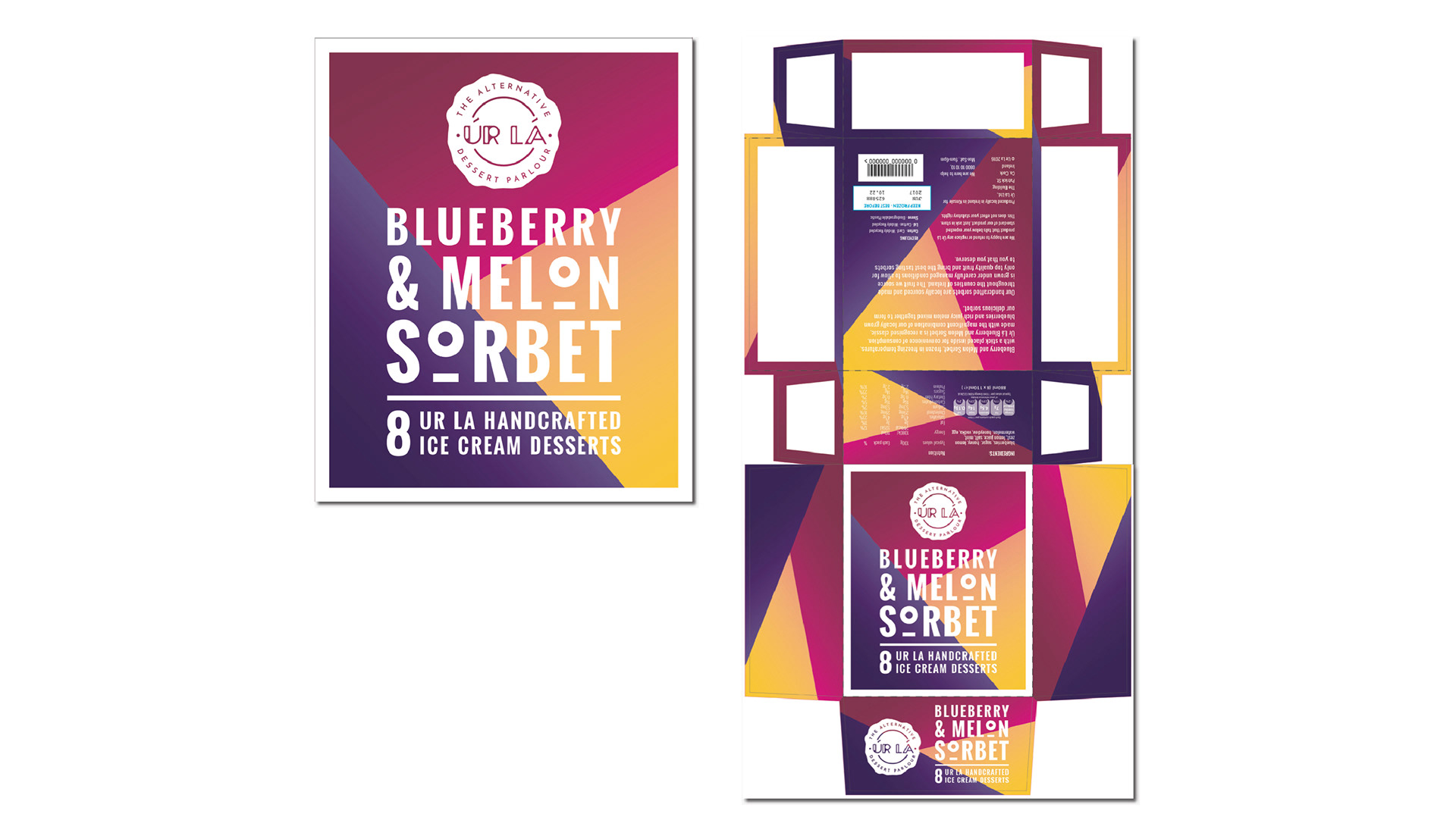 Purchasable lollies available in the dessert parlour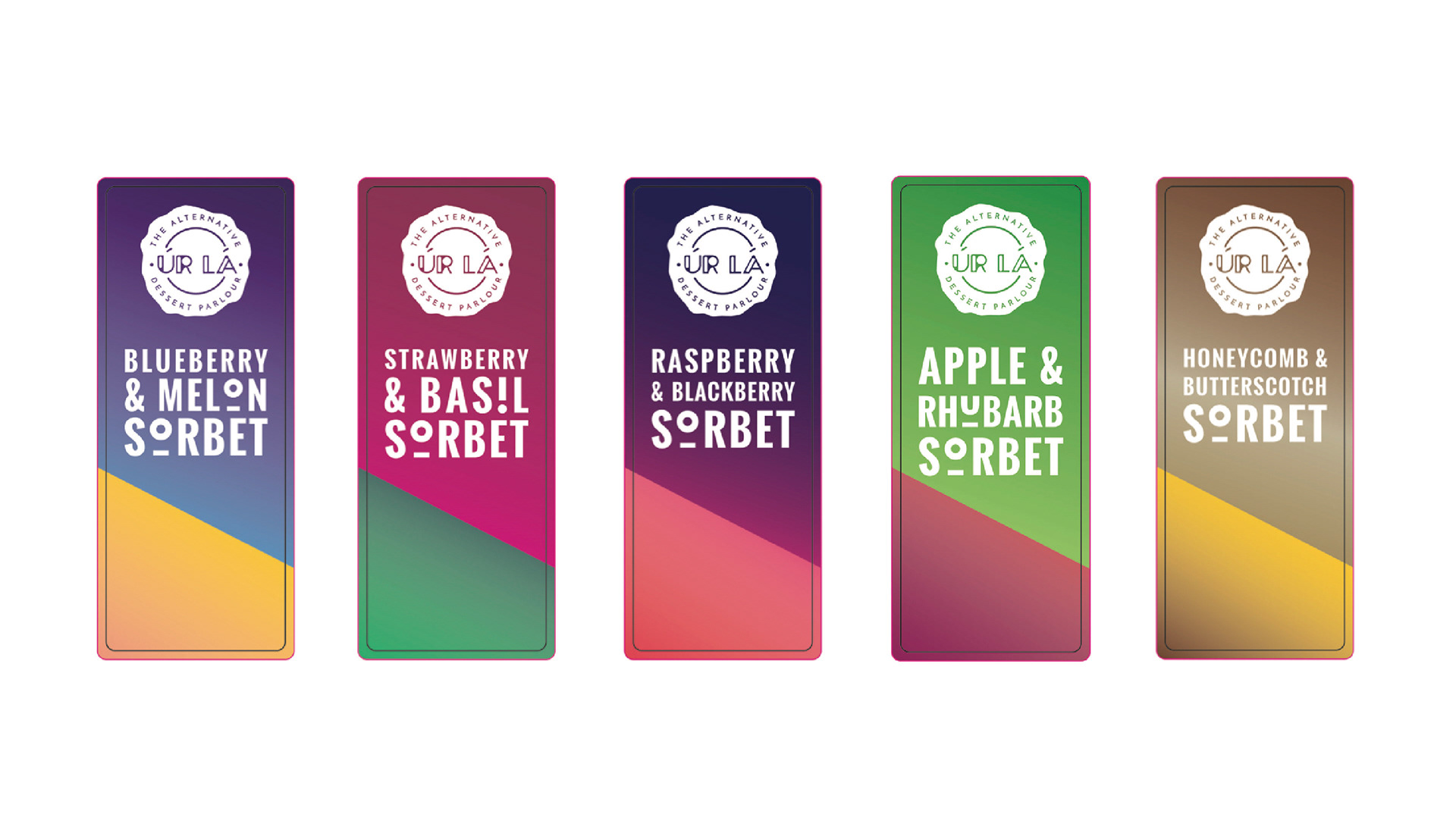 Various flavours available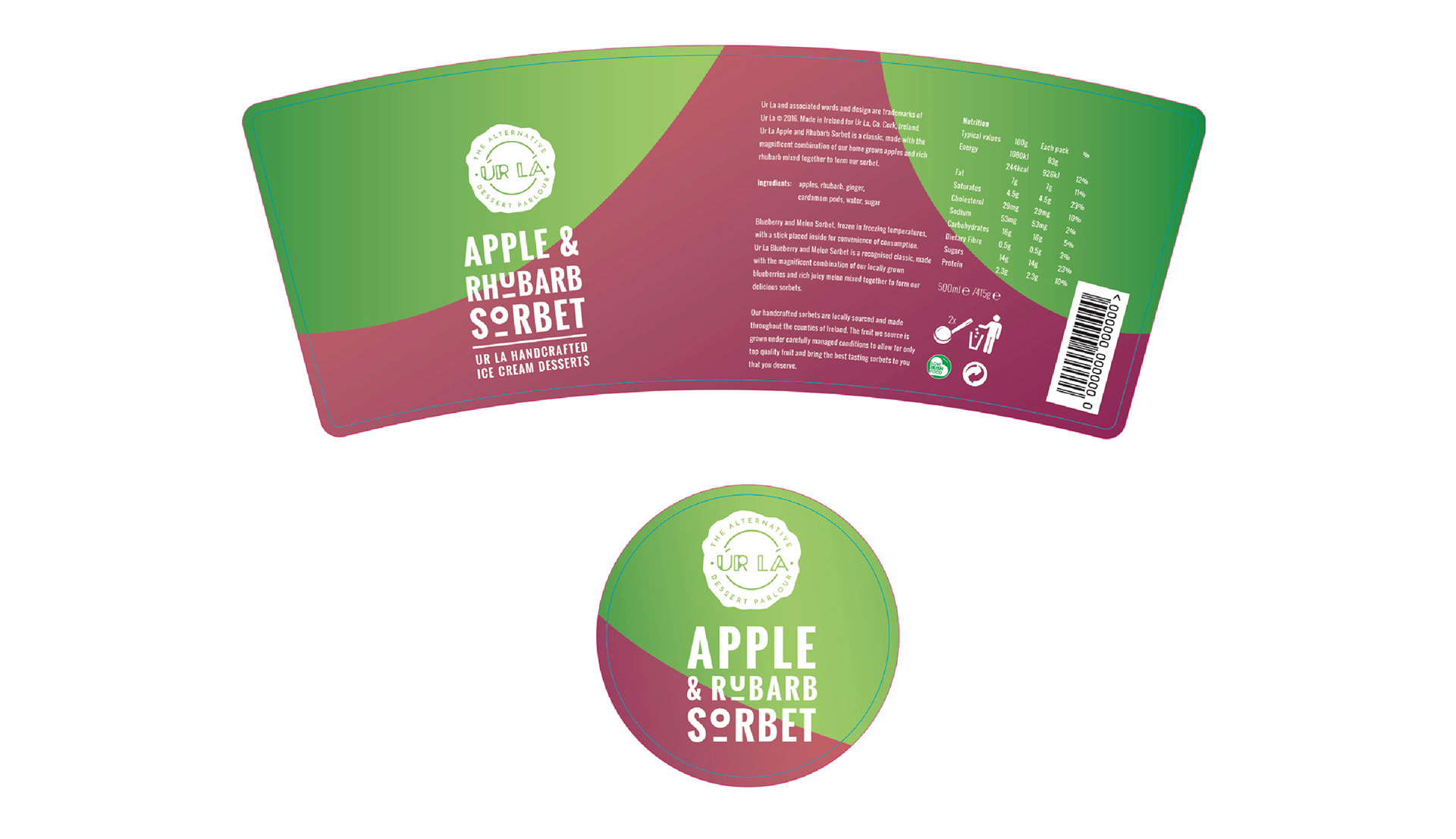 Purchasable sorbet tub available in the dessert parlour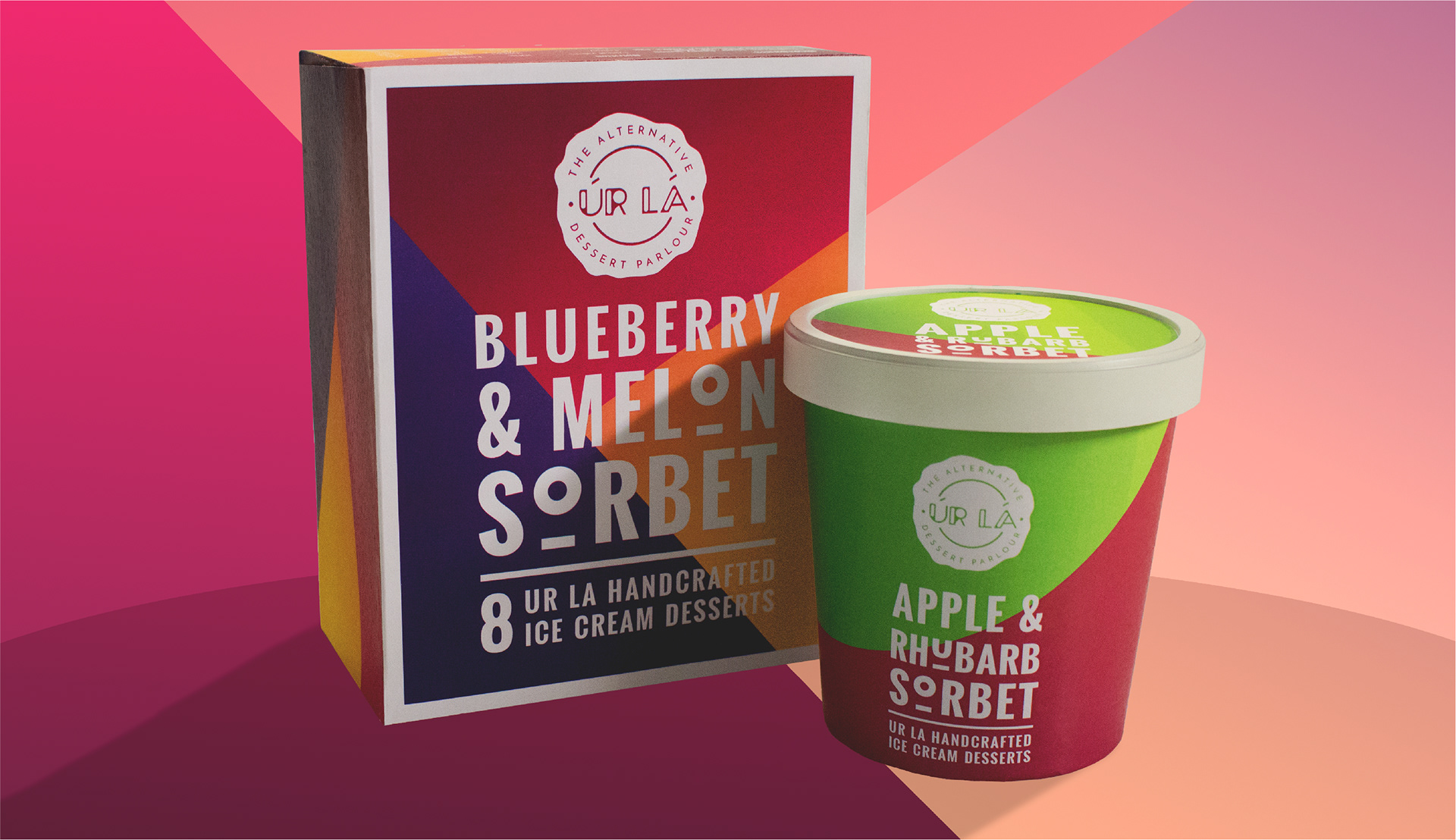 Product placement of various packaging